Listening to your songs using Spotify; storing all your pictures in Google Photo and carrying all your work documents anywhere you go with Microsoft 365 are now everyday occurrences thanks to the cloud. This technology has revolutionized our lives, and today, as long as we have an internet connection, the possibilities are endless. Unfortunately, the term cloud can sound perplexing or difficult to understand. However, this is not true as the cloud is a simple concept that we should all be familiar with.
What is the cloud?
The cloud is the internet.< Storing data online can be immensely beneficial for people as well as businesses as the information you store online is generally at less risk of disappearing or failing due to hardware malfunctions. Additionally, storing your data in the cloud also offers the benefit of mobility. Accessing your information does no longer require you to carry your computer wherever you go, only connect to the internet and obtain access to your files using your smartphone or any computer you have on hand.
What is cloud computing?
The concept of cloud computing refers to the use of remote computers to store diverse information accessible via an internet connection. It has as objective the storage, management, and processing of data and offers a more reliable alternative for storage than traditional methods.
This practice reduces the risk of data loss as the information is stored in highly efficient machines which are less prone to unexpected risks such as crashes or failures. Cloud computing also offers businesses lower entry costs as they often offer a "pay for what you use" or a subscription pricing model based on users or licenses, eliminating the need to buy expensive hardware when deploying a new system or updating your current tools.
The lack of need for expensive equipment also presents an excellent potential for scalability as growth no longer requires substantial investments to maintain the technology in pace with growth. Just updating the budget to adapt to the new use or the purchase of new licenses can be enough to revamp productivity and adjust to the new demands spurred by growth.
On the other hand, cloud computing is only an umbrella term that englobes three different types of business models:
IaaS: Infrastructure-as-a-Service refers to the practice of renting secure servers to store data as an alternative to building the infrastructure yourself. IaaS is the first building block of the cloud computing universe. Its primary objective is hosting information which makes it the power core for the next models and it englobes virtualization, servers, storage, and networking.
PaaS: Platform-as-a-Service offers an optimal environment for programming built on an IaaS platform thus, facilitating collaboration and improving the process of developing software. PaaS offers developers an operating system, a web browser and a database without the concerns that arise from maintaining traditional digital infrastructures.
SaaS: Software-as-a-Service is the last building block of cloud computing. It encapsulates IaaS and PaaS to deliver the most integral digital product. SaaS offers complete software services on a platform fully managed by the vendor. The products are delivered through internet browsers in the form of WebApps or regular apps, eliminating the need for powerful hardware as all the heavy-lifting is done by the software remotely. Moreover, updates are automatic, eradicating the constant need to purchase newer versions. SaaS products include a wide variety of offerings, allowing organizations to focus on their core practices and leaving IT concerns to the vendor. This model offers the highest level of scalability as increasing its usage only requires access to a web browser.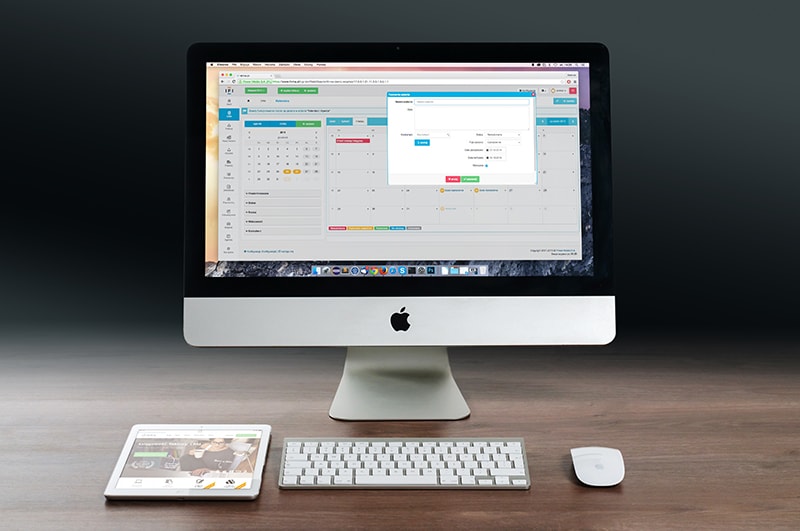 What are the benefits of cloud computing?
From businesses to people, everyone can take advantage of this revolutionary practice. Nonetheless, the five key benefits of cloud computing are:
Mobility: accessible with only an internet connection
Reliability: access to high-efficiency machines without significant investments
Adaptability: flexible pricing models and products tailored to specific needs
Scalability: easy deployment with very low barriers to expansion
Collaboration: a common platform where organizations and collaborators can access data or share information with ease
What are the main risks of cloud computing?
Albeit its numerous benefits, this practice does not come without any concerns. One significant drawback is its high dependency on the internet where a poor connection can lead to lower performance but practices such as allowing the software to operate in offline mode can considerably reduce potential mishaps.
Additionally, many businesses worry about the safety and privacy of their data. This matter may not be concerning for the regular end-consumer. However, the lack of ownership of the software and the sharing of resources create concerns for enterprises dealing with sensitive information. Fortunately, there are constantly new developments in the field rendering it safer every day.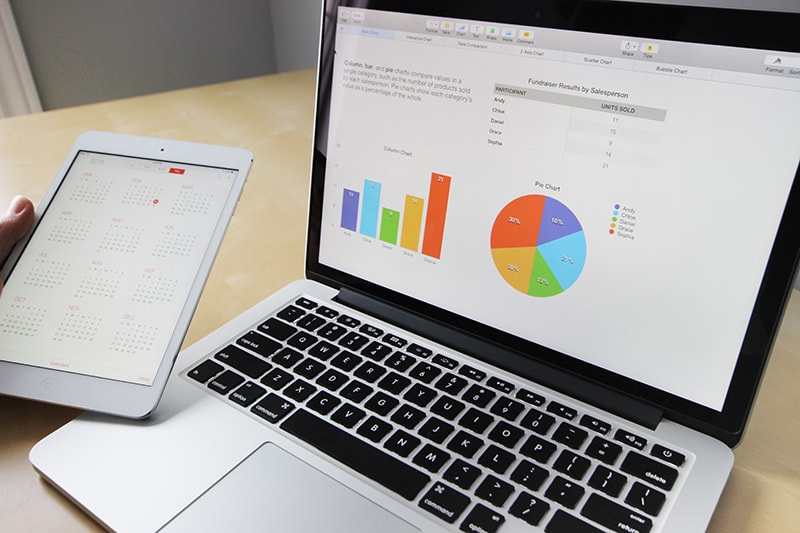 Why is cloud computing important for construction?
Cloud computing can generate countless benefits for the construction industry. Job sites are often characterized with rugged terrains and without the optimal conditions that computers require. The use of software that only requires smartphones or tablets to operate can significantly improve productivity on-site. By enabling access to critical documentation from any portable device or simplifying tasks at job sites, cloud computing injects dynamism into the business' workflow and allows construction professionals to focus on their core responsibilities and reduce the time spent on less-valuable tasks.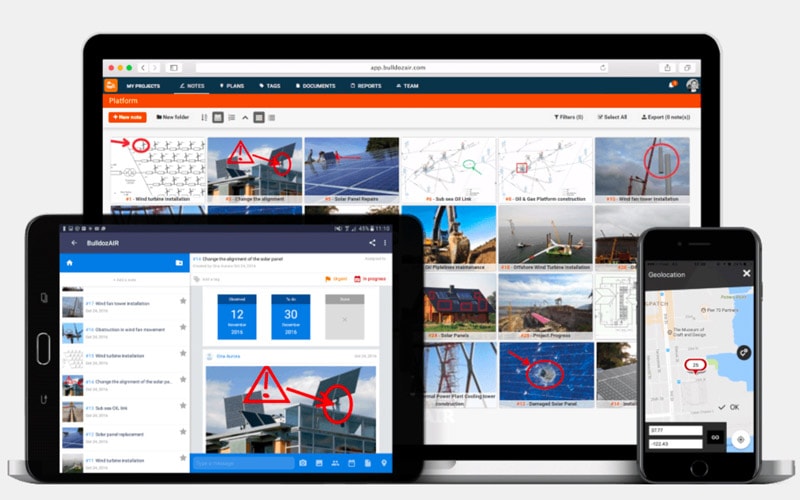 Furthermore, many job sites don't usually provide optimal internet connection, creating issues with the performance of the software. Luckily, there are options like BulldozAIR, a Project Management Platform for Construction & Maintenance, which offer functionalities like independent mode where users can input data offline then, add it to the cloud via synchronization when an internet connection is available.
Cloud computing has revolutionized many industries. From construction to health, this technology has brought a significant number of benefits to many fields. While there are also some concerns, the technology has evolved in a noticeable fast pace, with daily new improvements on matters of efficiency and security.