Last January Las Vegas welcomed once again the Consumer Electronics Show (CES), one of the most important trade shows in the world. This year CES welcomed over 175 thousand people from all around the world in its 250 thousand square meter exhibit space, the largest one in its 51-year history.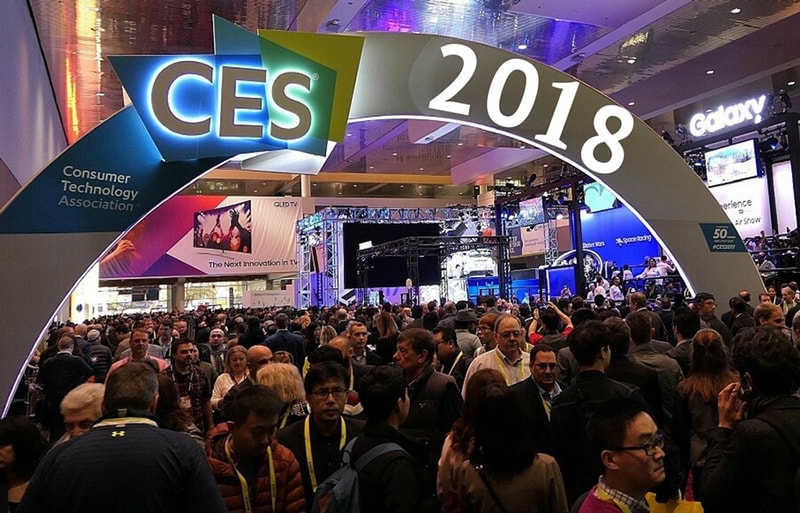 In this edition, we could see the usual areas such as the Eureka Park with 900 startups as well as the Vehicle Technology area among other classics. However, this year we could also see the addition of five new areas: Sports Zone, AI Marketplace, Design and Source Marketplace, High-tech Retailing Marketplace and Smart Cities.
There has been a growing interest in Smart Cities in the last decade as it is expected that 66% of the global population will live in cities by 2050. This situation has caused China to allocated 160 billion dollars for the development of Smart City initiatives in the next few years and a budget of over 200 million euros in the case of the EU.
What are smart cities bringing to our future?
The show explored the use of technology such as AI, Data analytics, Energy and Electric grids as well as 5G connectivity to improve health care, public safety, and public transportation. To do so, CES also welcomed over 170 government officials to address issues such as governance and public policies as they are essential to successfully implement innovation and advance the smart city industry.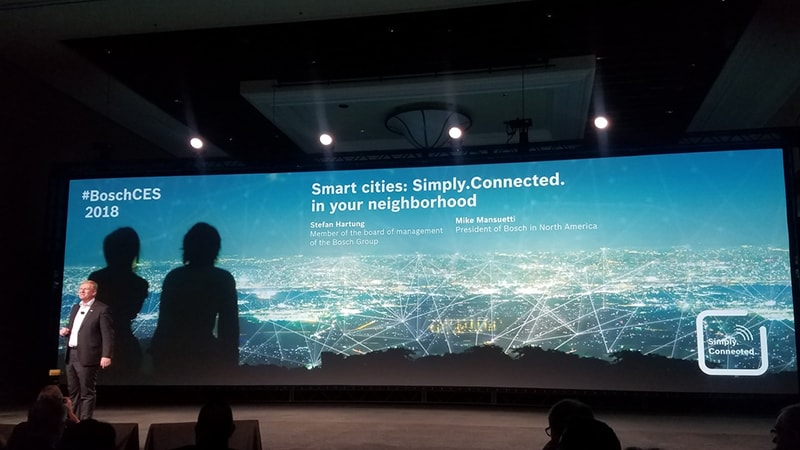 Who were the main participants in the smart city area?
Among the organizations presenting Smart City technology, we could find Deloitte, Ericsson, Ford, Qualcomm, AT&T and Bosch among others.
The latter presented its new Climo Technology, a device developed alongside Intel to measure air quality through the recognition of carbon monoxide levels, nitrogen levels, and even pollen. Moreover, Bosch also presented its automobile technology that would allow cars to find smart parking places or covered parking spots in the case of rain as well as face and voice recognition to adapt settings such as climate or multimedia in the car. For the German company, the most important aspect to develop valuable innovation was to listen and understand users to identify the pain points in current processes.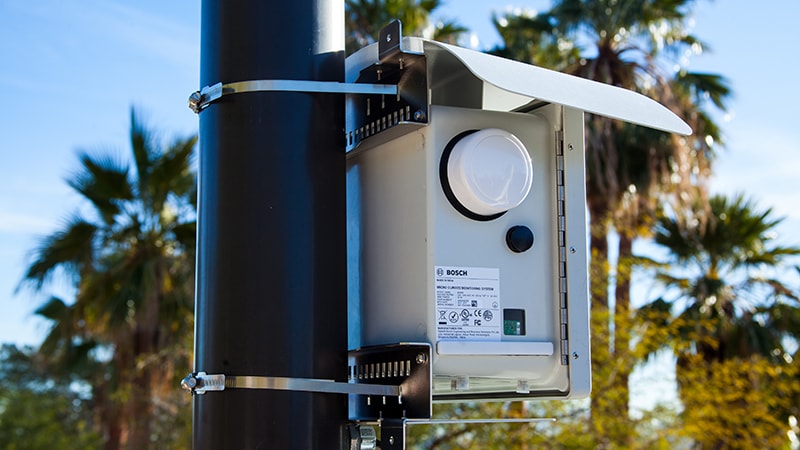 AT&T also announced the testing of its new IoT technology to monitor structures such as bridges thus, allowing government officials and private companies to oversee these structures continuously. The technology is based on sensors that can be applied to all types of bridges and would enable the authorities to know when any of these structures become unsafe for the public.
The telecommunication giant has already launched other smart city initiatives like street lights with sensors that allow the monitoring of pedestrian movement, traffic, noise among other factors. AT&T hopes cities will be able to partner with startups and other local entrepreneurs to transform the raw data into apps or other solutions that can be beneficial to citizens. The company already has developed an app in partnership with ShotSpotter to alert officials when one of their sensors hears a gunshot as well as keeping track of the gunshot decibel levels.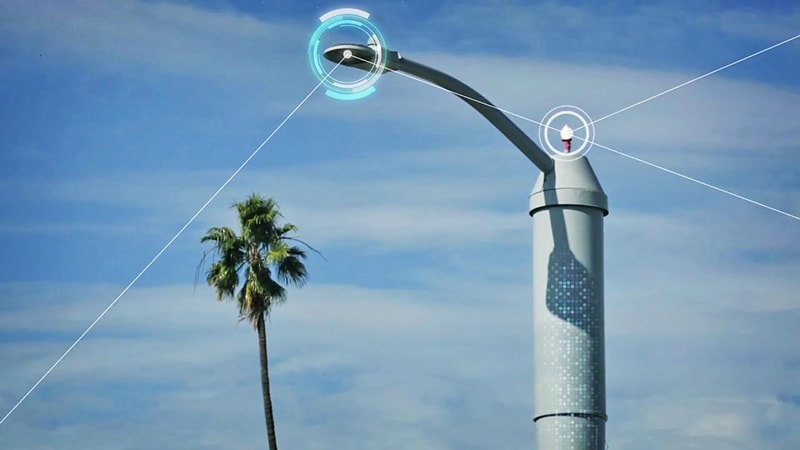 In conclusion, we can see there are increasing efforts from the public and private sectors to develop smart infrastructure that will improve the safety and life quality of all citizens. Moreover, all of these new developments are in large-scale driven by data. From cleaner air to safer bridges, the focus is shifting to a more citizen-centric approach thanks to today's widespread use of sensors and IoT that provides an influx of information continuously.