In our article "Construction and innovation trends 2016" we already mentioned modular construction as new trend. This year they will became even more popular due to Micro apartments project which was initiated in New York, USA by the support of the Mayor. Want to know more?
Before continuing, let us remind you what modular (offsite) construction is. Offsite or modular construction is a process according to which the building is constructed offsite under controlled plant conditions, using same materials and design as conventionally build facilities but in less time. Building are produced in "modules" and after put together on site, therefore it saves time for construction because "modules" will be produced at the same time as a foundation. Offsite construction ensure better construction quality management, improves safety and security of site work and reduces construction waste.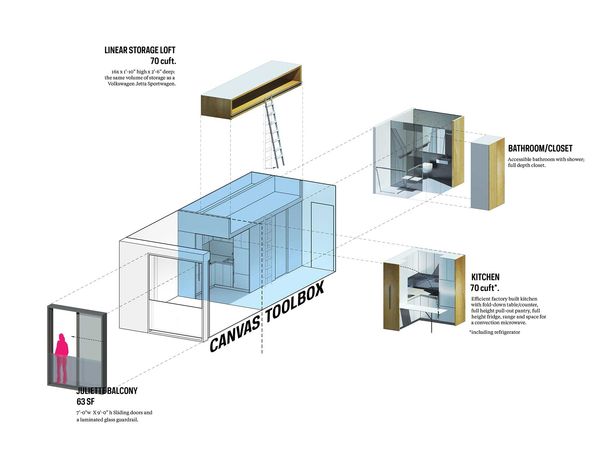 First "micro" building – Carmel Place – is having 55 units and situated in Manhattan's Kips Bay, New York. It was built as a part of a pilot project launched by the NYC Department of Housing and preservation and Development in order to create affordable apartments for singles in the center of New York City. 22 out of 55 apartments reserved for low cost families.
Even though these apartments limited in space but they are smartly designed with ultra-functionality. Don't think that these blocks look slender they have enough space inside. They are well designed and include all necessary facilities, including roof top terrace, lounge, entertainment room, gym, concierge and even housekeeping.
Carmel Place's expected completion date is April 1, 2016 and it will open soon its doors to residents.
Look yourself inside Carmel palace.