This past April 12th, Innoshakers presented its 3rd edition focused on how data is redefining the future of the real estate industry, event that BulldozAIR had the pleasure to attend. The insightful occasion inquired on issues such as the true value of data in real estate, the influence of data on trends, the actual impact of innovation, the current state of the sector in France and many more critical issues in the real estate industry. These themes were discussed through two panels comprised of an array of real estate and innovation experts from leading businesses in the sector, which included:
Christian Grellier: VP Innovation at Bouygues Immobilier,
Hubert du Fraysseix: Director of Corporate Real Estate at RIVP,
Philippe Boyer: Innovation Director at Foncière des Régions,
Thierry Toueix: Director of Real Estate Development in Europe and the middle east at Sephora,
Diego Harari: Director of Innovation and Sustainable Development at Vinci Immobilier,
Thomas Le Diouron: Founder & Managing Partner at Impulse Partners Strategy Consulting
As well as Ali El Hariri, CEO at BulldozAIR, as the moderator for these panels. Moreover, ground-breaking startups were also given the opportunity to pitch and present their innovative solutions transforming the real estate industry. These included: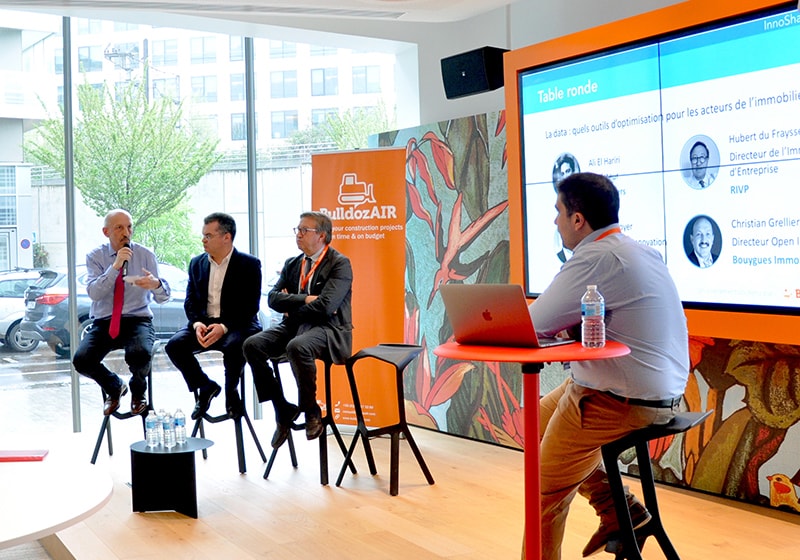 First panel – Data: An optimization tool for real estate players
The first panel comprised by Christian Grellier, Hubert du Fraysseix and Philippe Boyer discussed how the use of data is disrupting traditional practices in the sector. For example, the use of new communication and CRM service platforms are encouraging a new way to do business due to their efficacy and efficiency gains. Christian mentions that at Bouygues, digital transformation is a crucial goal for the company. The compilation of data through digital platforms allows them access to insightful information. This approach enables them to offer better solutions such as efficient use of energy, co-working or co-living offers that can target specific wants and needs from clients while being less costly on many occasions.
Hubert also backs up this notion by mentioning how data allows a better comprehension of what's happening in a building thus enhancing the understanding of their life cycle. However, he adds that data alone is not enough. The use of AI is vital for improving as this is responsible for taking raw data into valuable actions. Another approach to achieve the interoperability of raw data is to delegate this process to SaaS businesses that can transform it into actionable information and focus on the critical issues regarding the processing and usability of this data. This approach allows real estate businesses to focus on their core competencies and not get distracted by the many problems that can potentially arrive while processing large amounts of raw information.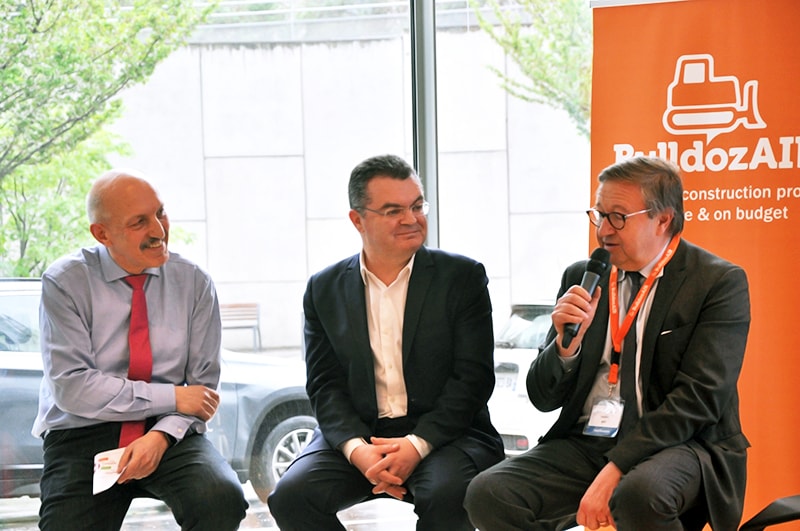 However, while everyone shares the opinion that data offers considerable gains to the real estate industry, Philippe also complements this idea by making us remember that no matter how important is the data to target services and ease the day-to-day life of clients, people remain the core element of any real estate product. Furthermore, the use of this information can present many risks. Businesses must be cautious about how they use the data they have gathered as there is a real risk of people finding uses that are not directly linked to their benefit as intrusive or detrimental.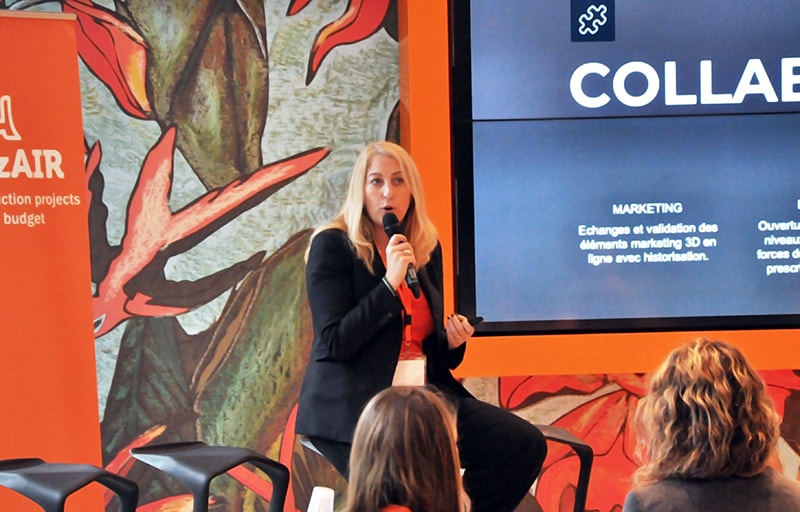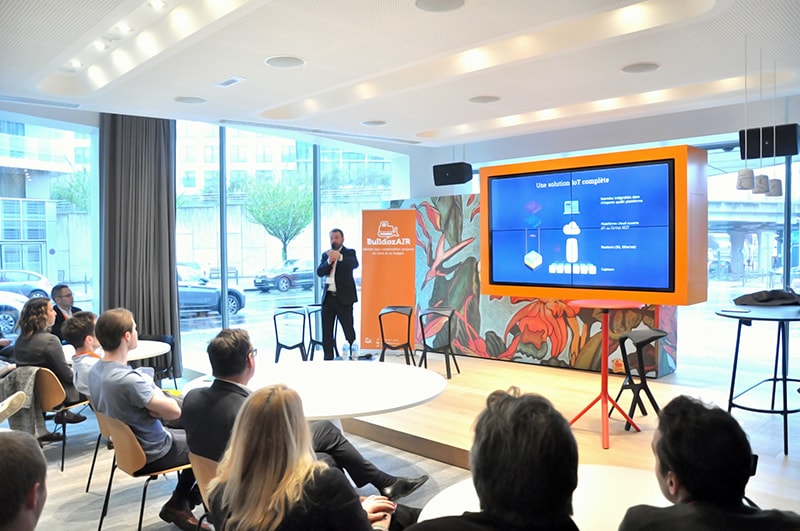 Second panel – A real value creation or differentiating marketing advantage?
The following panel's participants were Thierry Toueix, Diego Harari and Thomas Le Diouron discussing whether the focus on data created actual value for the industry or if it was more of a marketing strategy to appeal better to audiences and create extra value.
According to the participants, the importance given to data was well deserved as it allowed players in the real estate industry to create new offers such as co-working and co-living spaces. However, they also reinforced the notion that data in itself is not what's valuable. The actual value lies in the ability to develop new services and applications for the benefit of clients.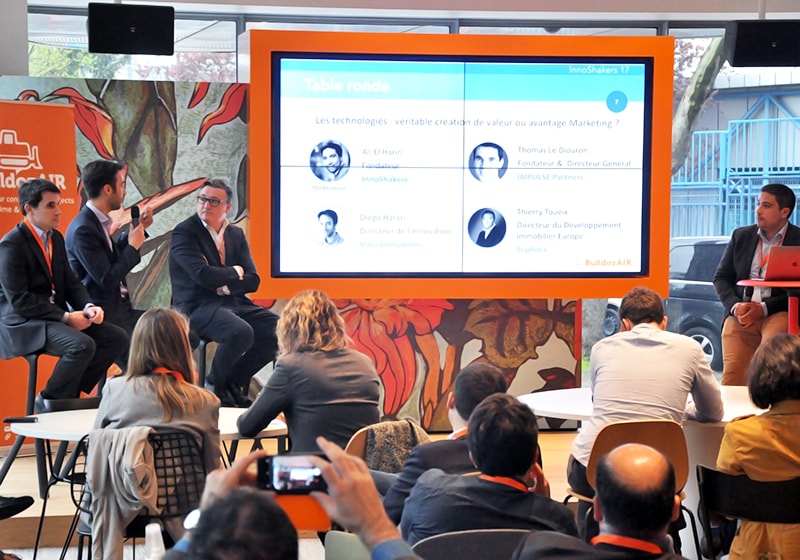 The marketing side of this practice is also an essential aspect of the approach. Businesses need to adequately communicate benefits to users in order to create real value and differentiate themselves from other solutions as the market can be very fragmented. Often success can depend on how well the organization marketed its new solution. An example demonstrating this notion is the rise in popularity of "smart" objects as arduous marketing efforts have allowed people to quickly understand the usefulness of these solutions and their concrete applications, increasing the potential for adoption.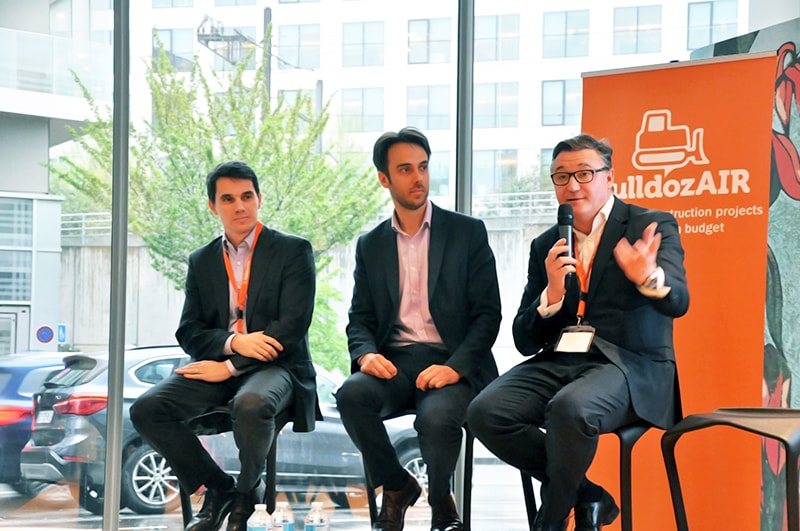 On the other hand, the use of data is not only beneficial to the client side. Many businesses are also using data to improve their working conditions. In the case of Sephora, they have developed a car-plate reading system to make parking much more seamless for collaborators. The effort resulted in an increase of occupied parking space that went from 35% to nearly 90%.
However, investing in digital tools to process or gather data can be challenging. One of the most severe threats is time as innovations can become obsolete while they are still in the test phase or after a short period after its deployment. Another danger to digitization is the financial aspect of this investment. In most cases, businesses are managed with a financial focus and defining the tangible value linked to technological developments can be complicated.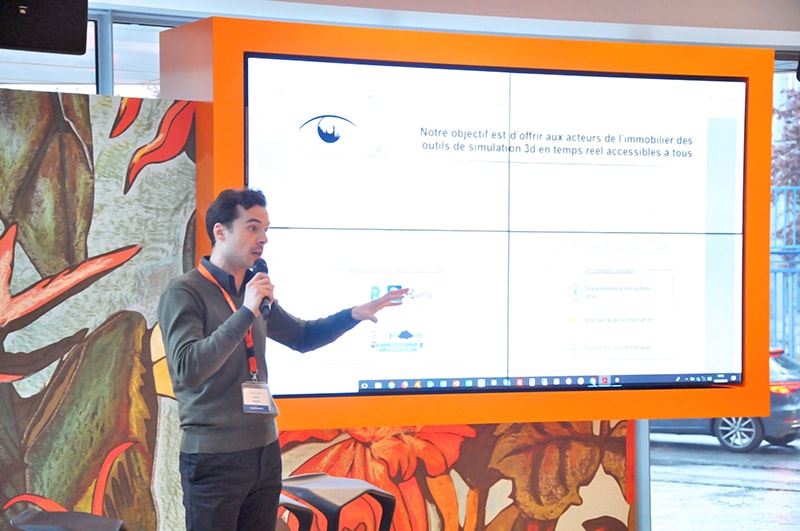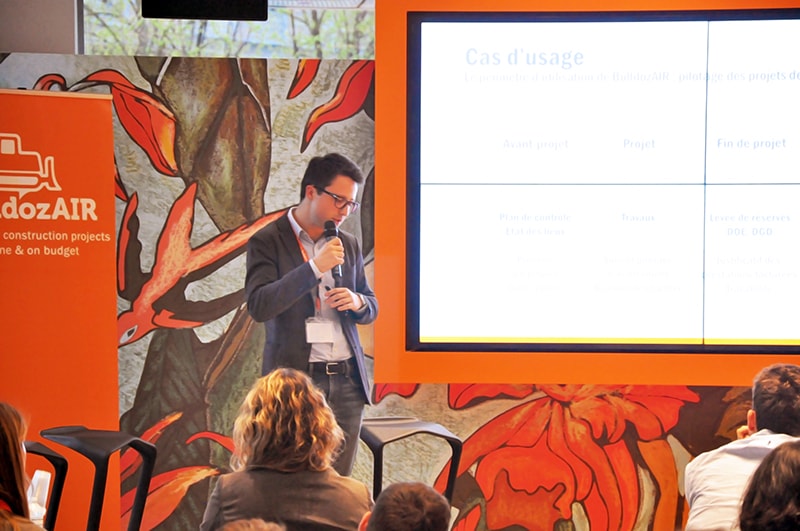 In conclusion, the third edition of Innoshakers gave its participants an understanding of the importance of data, technological developments and innovation in the real estate sector. We got the chance to observe how the industry is evolving and better comprehend the current gains and challenges that the industry is facing at the moment of transitioning from traditional practices to a more data-centered approach. To see the event in its entirety, click here to access the Facebook Live.