BulldozAIR is always working towards helping our users improve their productivity and attain their operational excellence. For this reason, we're always on the lookout for user feedback and suggestions that could help us bring you the best solution possible to achieve our goal of empowering your productivity.
For this reason, we have developed a brand-new feature that will now offer you a lot more control over the plans and documents that you share in BulldozAIR to better manage access to this information. By using this new feature, you will be able to collaborate with all your projects' stakeholders more efficiently and without any risk of compromising confidential information that you may have.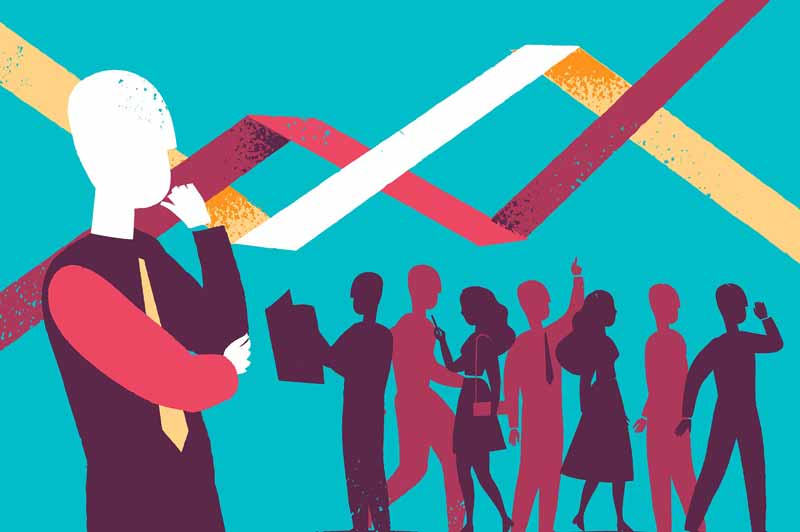 Why would I need personalized privacy controls at BulldozAIR?
In many cases, construction projects can include a wide variety of stakeholders working together to achieve one common goal. Nevertheless, not all stakeholders are often involved in all the steps of your construction projects, hence why it is so important to be able to have complete control over who can access what documentation.
This is the driver behind the development of a stricter and more personalized system for the management of all your documents and plans in BulldozAIR. This new feature enables companies and users to create specialized folders to share key information only with whom it concerns. Thus, enabling users to have company dedicated folders for large projects where multiple enterprises are involved. Therefore, also allowing you to store confidential documents such as proposals, plans, financial progress and other data with total confidence.
How can I set up the new personalized privacy controls in BulldozAIR?
From now on, each time you create a new folder in Documents or Plans, you will have to choose between:
Public: everyone in the project has access to this folder and its contents
Restrained accessibility: you can grant access to specific users or groups
Private: only you have access to the information stored in the folder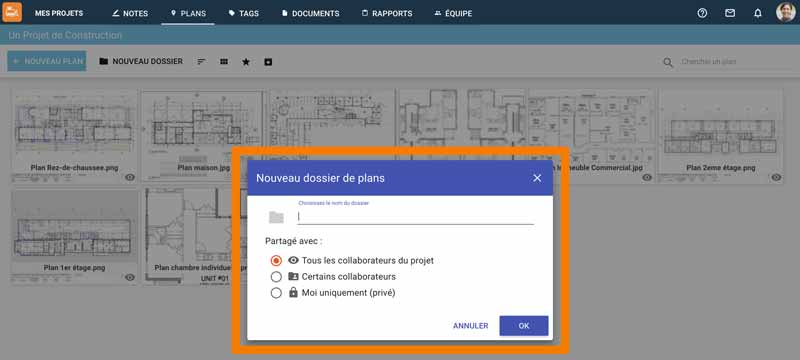 If you'd like to modify a folder that already exists, simply click on the icon located in the bottom right corner of the folder and select the new options available (Public, Restrained accessibility and private). Then, select "OK" to save the changes.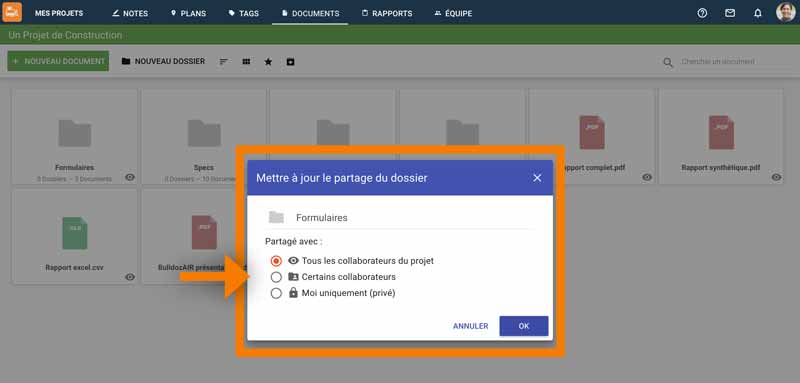 Although the new privacy controls for documents and plans are only available from the WebApp and applicable to folders in the main documents and plans area, all users can access and add/remove documents from any folder visible to them from our mobile apps.
As always, we are always working towards offering all our users the best experience possible as well as the most effective tool to help you attain your operational excellence. Yet, this would not possible without the valuable opinions and feedbacks that we receive from our users. This is why we encourage you to tell us your opinions about this or any other BulldozAIR development by writing to us here. And, if you still haven't experienced our great project management platform for construction projects, you can always benefit from a 30-day free trial here.