Managing extensive teams throughout a wide range of projects and different sites can be time-consuming and chaotic. Large-scale projects like the Panama Canal can require thousands of workers to achieve its completion. This is the reason behind why BulldozAIR was created: to help you obtain your operational excellence by helping you manage your projects and collaborate with partners easily. Nevertheless, with BulldozAIR's rapid user growth within many companies, it was clear that we needed to adapt to this new environment to streamline our user management process. Therefore, our fantastic team of developers started working in the best tool to help business owners, project managers, IT managers among many others in management positions administrate and distribute BulldozAIR to its collaborators in a blink of an eye.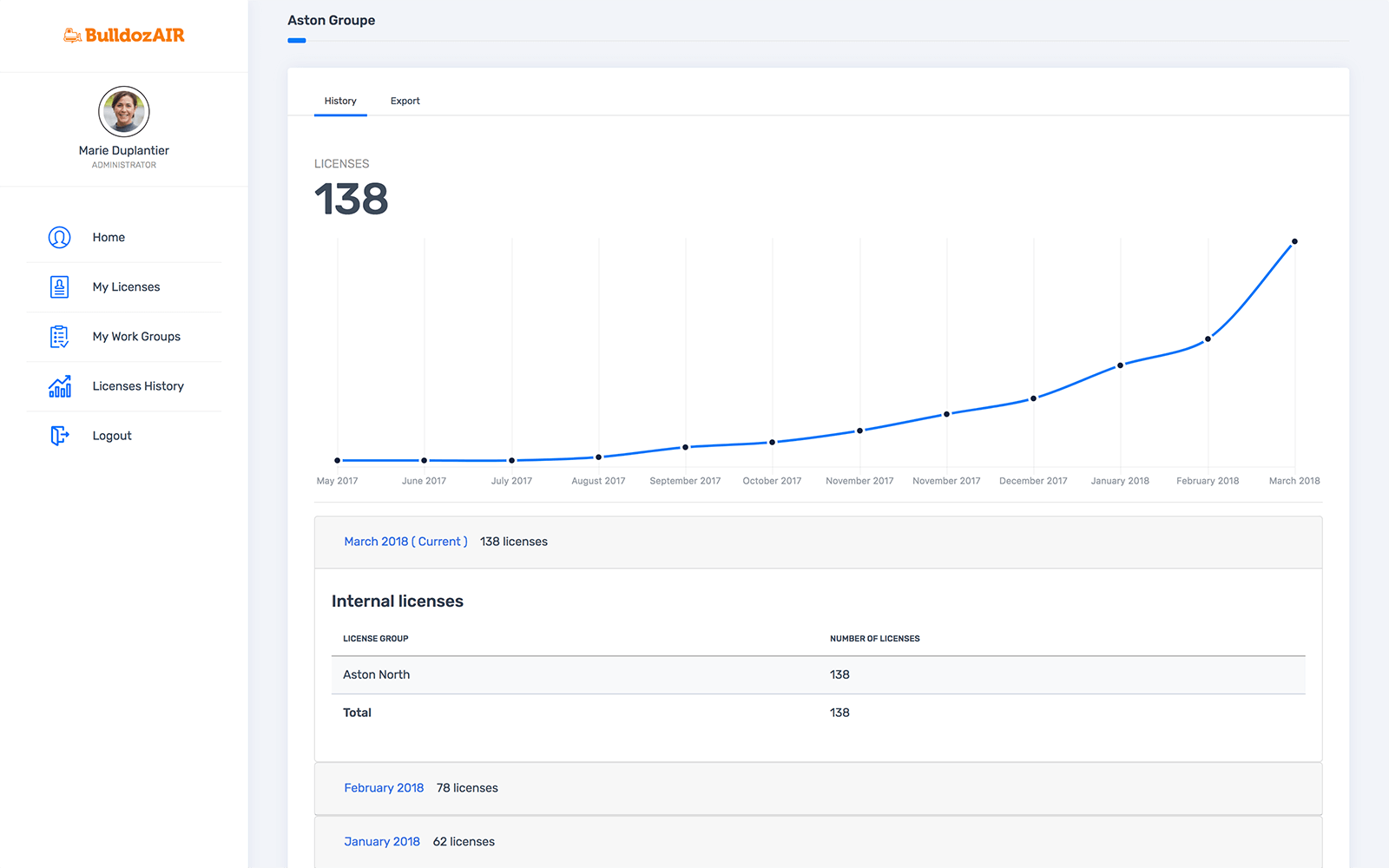 The brand-new license management tool at BulldozAIR
This new powerful tool will allow managers and owners to streamline processes regarding user management and data distribution to continue optimizing your productivity and make the adoption of BulldozAIR even easier. To do so, the tool enables you to create and manage License groups (groups of users' licenses from BulldozAIR) and Work groups (groups who shared contact information and forms).
With this new tool, you will be able to:
Create and distribute new licenses directly from the platform; there is no more need to contact BulldozAIR when your team expands!
Share forms and contact information across different projects
See the complete history of all your licenses at BulldozAIR
Export CSV files containing: statistics from your teams regarding BulldozAIR's use as well as contact information such as emails from BulldozAIR's users in only a couple of clicks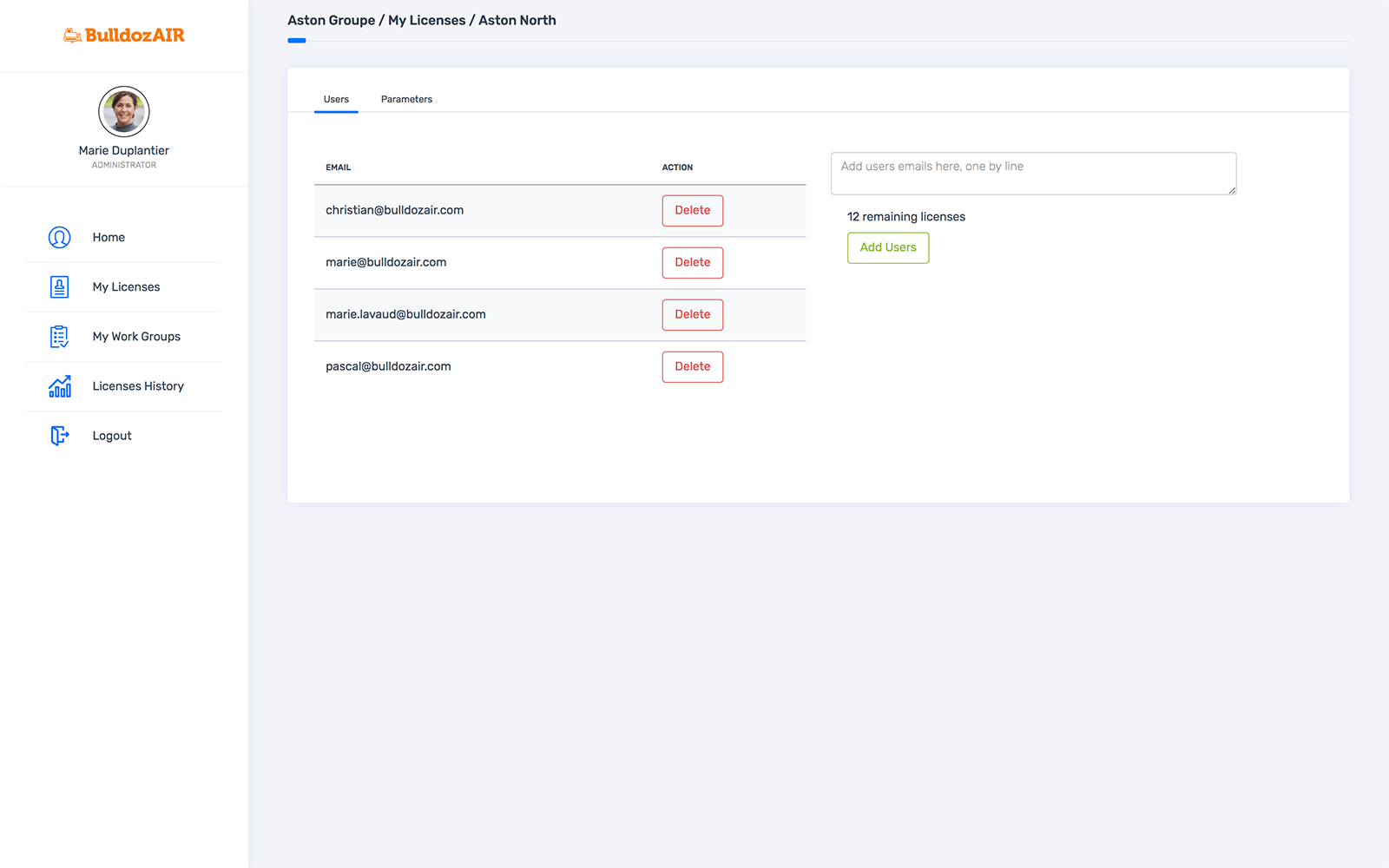 Nevertheless, it is important to point out that just like our project management app, this new admin panel will offer different levels of permissions to ensure the maximum safety of your information. The levels are:
Organization Administrator: has access to all the capabilities of the tool
License Group Administrator: can assign licenses to users but can't create new licenses
Work Group Administrator: can manage and distribute forms and contact information across projects
We are always working towards improving your experience with BulldozAIR, and all these new developments and improvements would not have been possible without the valuable input you give us. For this reason, we strongly encourage you to tell us, through our contact page here, any opinion, feedback or concerns that you may have regarding this or any other feature from BulldozAIR. And if you still haven't experienced our great solution for construction teams on the field, you can always benefit from a 30-day free trial here.