The third edition of Viva Technology comes back one more time this May 24th, 25th, and 26th. This 2018, Viva Technology, the largest tech events in Europe, makes a return one month earlier than previous editions to bring us the latest news on disruptive technology and to explore out-of-the-box ideas that challenge our current preconceptions and change the way we do things in a global scale.
In last year's event, Viva Technology welcomed 68 0000 guests, 6 000 startups, 1 500 journalists, 1 400 investors and 500 speakers including French President Emmanuel Macron who gave an inspiring speech on the importance of technology and innovation.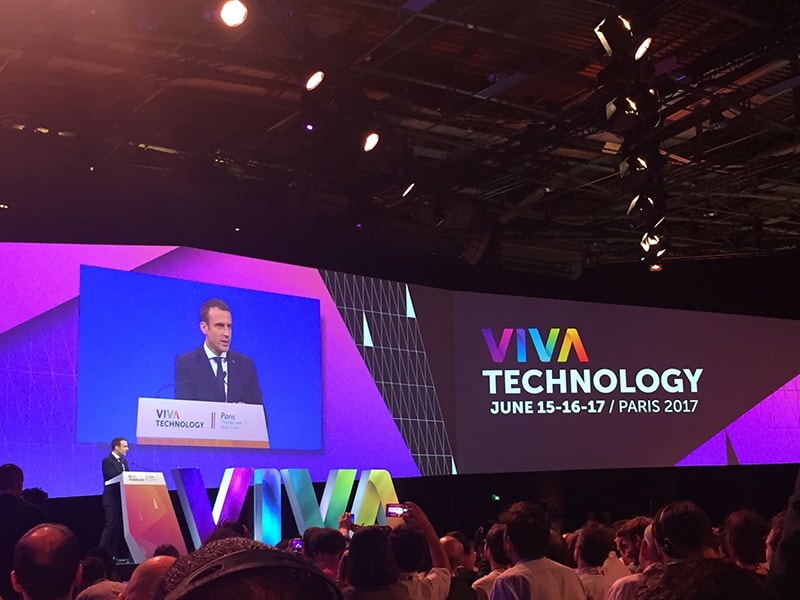 This year, the third edition is built in collaboration with French and International industry leaders such as BNP Paribas, Google, La Poste, LVMH, Orange, SNCF, Sanofi, Sodexo, Hewlett Packard, and many other outstanding industry leaders. Moreover, this year's event is expecting 80 000 attendants including: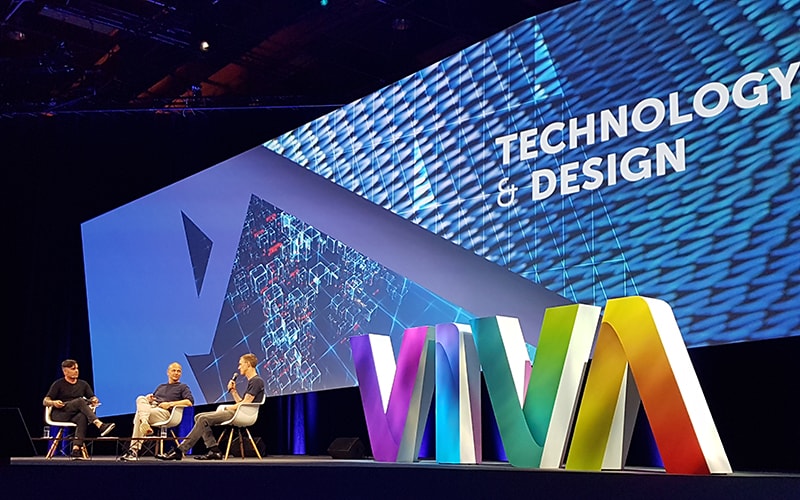 Like previous years, Viva Technology offers its attendants fantastic opportunities to meet and collaborate with key players in the tech industry, develop partnerships thanks to its over 100 challenges and 25 sector labs given by Vivatech's partners. The event will also allow attendants to observe what the tech market has to offer and obtain insights from experts on the field thanks to its 150 discussion sessions which include a CEO Forum, a CMO Forum and an Impact Summit to observe the latest technological applications in the areas of education, energy, and environment. Finally, this edition will also focus on Afric@Tech and its fantastic entrepreneurship ecosystem, as well as the opportunities that this rapidly growing continent has to offer.
BulldozAIR attends VIVATECH for the third year in a row!
Just like the previous two editions, BulldozAIR will once again make an appearance at this outstanding tech event. Present at the Orange booth (BOOTH J09-037), you will be able to meet our great team to discuss digitization in various industries, and discover our fantastic project management tool designed for project owners to deliver their projects on time and on budget. Don't hesitate to pass and say hi! You can also book an appointment with us here!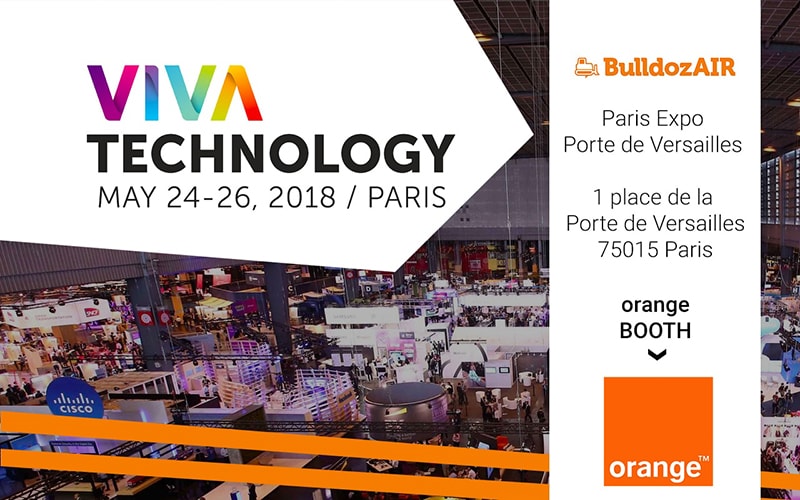 Viva Technology 2018 Address:
Paris Expo Porte de Versailles
1 place de la Porte de Versailles, 75015 Paris – France
Viva Technology 2018 Dates:
Thursday 24 May: From 8:30am to 7pm
Friday 25 May: From 8:30am to 7pm
Saturday 26 May: From 9am to 6pm
We are eager to meet you! Don't miss out on this great opportunity to witness ground-breaking technology such as Aida, an innovative vehicle to automate deliveries, E.V.A., the first compact all-electric VTOL jet, POPUP, the flying taxi from Airbus, Uniexo, the next generation of prosthetics, among many more including BulldozAIR, the best solution to manage all of your construction projects! We hope to see you there this 24 and 25 of May at the Orange booth of Viva Technology 2018!