This past Thursday, July 5th, BulldozAIR participated in the 14th edition of The Observatory, a competition that assesses the gains issued from the collaboration between large enterprises and startups from a wide range of industries.
The event is organized by IE-Club, a platform created with the objective of enhancing the innovation ecosystem and highlight the importance of collaboration between large enterprises and startups. Through conferences, after works and contests, IE-Club is a hub for innovation, facilitating relationships between pioneering newcomers and established enterprises. The observatory is one of IE-Club initiatives to demonstrate the substantial impact that these collaborations can have on the growth of both parties as well as the development of their respective industries.
In this year edition, 13 duos were selected to participate in the competition. Some of the corporate participants include Sodexo, SNCF, Orange, Total, Veolia, Allianz, among others. As for the startups, we can find Neo-Nomade, Nannybag, Plussh, Fenotek, Isahit, Cyclez, Dataswati and others.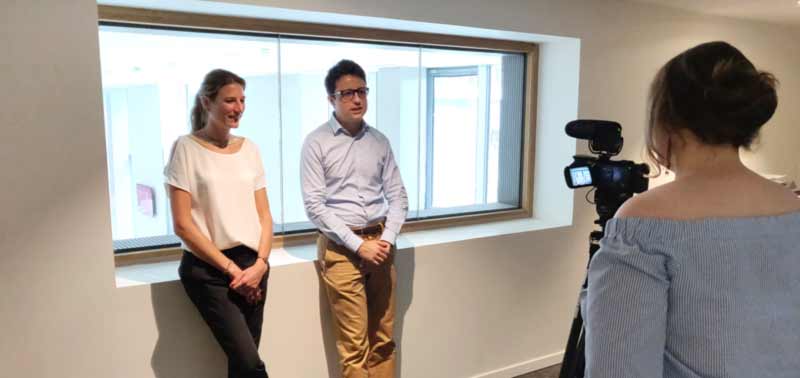 BulldozAIR & SHEM-Engie: the duo making operational excellence a reality
In this 14th edition, BulldozAIR has integrated the competition alongside SHEM-Engie, one of France largest producer of CO2-free hydropower with 12 large dams and 56 factories distributed on the rivers of Dordogne, Lot and in the Chain of the Pyrenees.
SHEM-Engie's core business relies on the production of 100% renewable energy from hydropower. Yet, increasingly stricter environmental constraints and stronger safety regulations demand rigorous supervision from engineers and technicians, therefore requiring constant site visits and exhaustive records of the condition of the plants. In addition, SHEM's territory is very large and energy plants are often far away from each other, causing considerable time losses when traveling from one to another.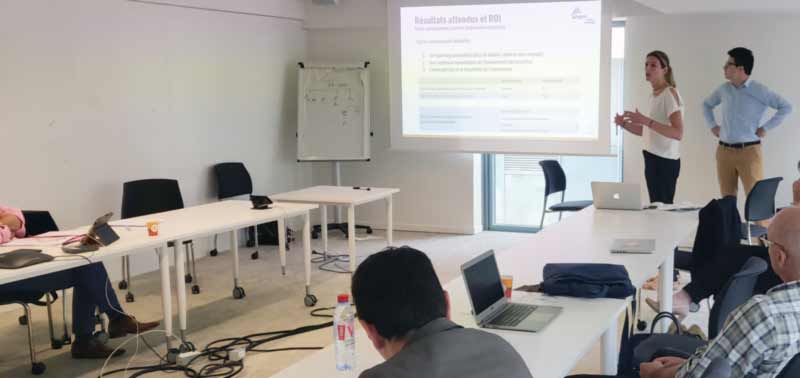 How is BulldozAIR helping SHEM-Engie mitigate these challenges?
BulldozAIR is a cloud-based platform to better manage construction and maintenance projects. Its web and mobile applications allow project managers and other collaborators to access and input information of plants from the office or on-the-go, even offline. Moreover, the strong visual and collaborative approach of BulldozAIR enables the detailed documentation of the state of each facility while reducing travel times as a result of fewer site visits needed. Additionally, its report tool enables the quick generation of in-depth accounts detailing key information from each location.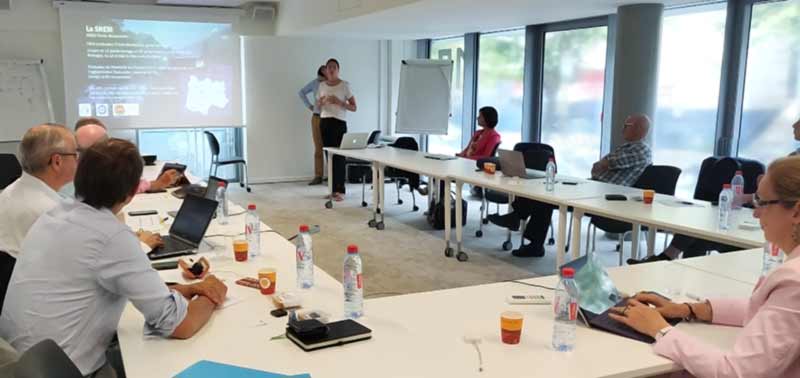 As a result of the implementation, BulldozAIR has allowed SHEM-Engie to:
Reduce travel time by 3 days or 2,000 km for engineers and technicians
Expedite the process of report creation by 6 hours
Reduce potential errors in reports thanks to automation
Create a unique standard for all reports
Increased traceability of all tasks
Have access to real-time information of the facilities from the office
In conclusion, it is evident that the collaboration between BulldozAIR and SHEM-Engie has brought numerous advantages to both parties. From increased competitiveness thanks to the new capabilities acquired from digital tools like BulldozAIR, to further growth and success, these types of collaborations are extremely valuable in any type of industry.