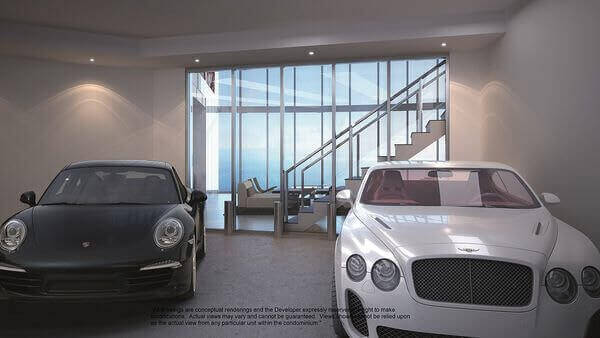 With technical progress everything is possible. Now you may leave your car in your apartment.
In sunny Isles Beach Miami, the ultra-luxurious, $560 million Porsche Design Tower is under construction and should be completed in 2016. This project is a collaboration between German-based Porsche Design Group and iconic Miami Beach developer Gil Dezer.
What's so special about this tower? Well, first of all, it's a 60 story building with 284 parking slots for 132 sky-homes will become one of the tallest oceanfront condominium not only in Sunny Isles Beach but as well in United States. Secondly, the building will contain the robotic parking system that will allow residents to transport and park their cars in private garages at the doorsteps on the apartments.
You will think how is it possible? The Tower is equipped with a special designed automobile elevator system – the "Dezervator" (named after project's mastermind Gil Dezer) which take a car to the "sky garage" and therefore, it is parked just in front of the apartment.
Watch the video to understand how Dezervator works.