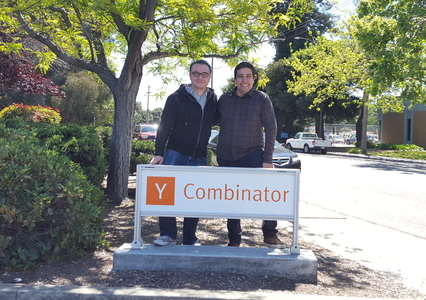 We are proud and very pleased to announce that BulldozAIR has been selected to join the 2016 promotion of the Y Combinator accelerator program! BulldozAIR is honored to be one of the 100 startups which have been chosen from among more than 10,000 applicants.
This experience will bring a significant acceleration in the development of BulldozAIR, which is the 6th French startup to join the prestigious Accelerator since it was established in 2005. Y Combinator, which launched companies such as AirBnB, Dropbox or and Reddit, is widely recognized as the best accelerator in the world.
Y Combinator offers a three month program designed to increase the growth of the incubated startups by focusing on the improvement of their product. To that end, startups are directly coached by the legendary Y Combinator mentors, among which are Brian Chesky (founder of AirBnB), Paul Buchheit (founder of Gmail) and Satya Nadella (CEO of Microsoft). Their expertise in various areas such as user experience, app. interface or software development in general, will enable us to quickly enhance BulldozAIR features and the overall app. in order to continuously improve our users' satisfaction.
Want to learn more about our collaboration with Y Combinator?
Our co-founder and CEO Ali El Hariri tells us more in this informative video. Watch it now!