BulldozAIR will participate in BATIMAT, the leading trade show in construction and architecture innovations, which will take place at the Paris Nord Villepinte Exhibition Centre on 2nd to 6th November 2015.
BATIMAT brings together professionals in eight different construction areas: structure, indoor fitting, outdoor fittings, joinery & fenestration, worksite equipment & tools, vehicles and equipment, IT, professional service. It is an opportunity for visitors to discover innovative products and new techniques applicable in construction.
This year, BATIMAT, together with Interclima+elec and Idéobain (Le Mondial du Bâtiment) is organized around three main themes: Innovation, Information and Training, Business dimension.
In 2013, BulldozAIR participated in the show for the first time and received the BATIMAT Innovation Trophy – a key award that promotes and rewards innovations in the construction industry.
This year again, BulldozAIR was recognized as a promising startup and will be located in the "Building of the future". This area is dedicated to new innovations and prototypes that will determine future standards of the construction.
Jules and Stéphane are at your disposal in our stand N50, Hall 5B, to give you an input about our latest innovations and new partnerships.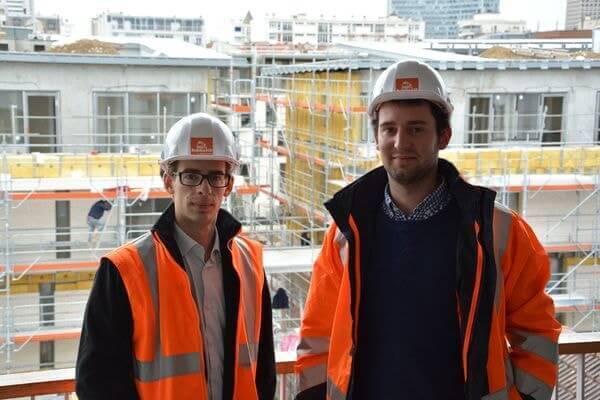 We invite you to visit our dedicated workshop on Friday, November 6 from 11.30 to 12.00 where you will find out about our application and our latest evolutions.
For any information related to BATIMAT please visit the official web site: http://www.batimat.com/
See you in BATIMAT