Innova'Tech, a pioneer of events in French Guiana dedicated to tech and innovations aimed at the construction industry, comes back this 22nd of June 2017 with its second edition based on the theme "smart buildings and smart cities". This year, the event hopes to gather up to 100 attendants and improve the visibility of the main players promoting better everyday life in the Guiana territory, facilitate access to new products, services, and information, and enable meetings and interactions between construction professionals and clients. Here, BulldozAIR will have the opportunity to present its innovating Project Management Platform for Construction & Maintenance as one of the strategic partners of the event.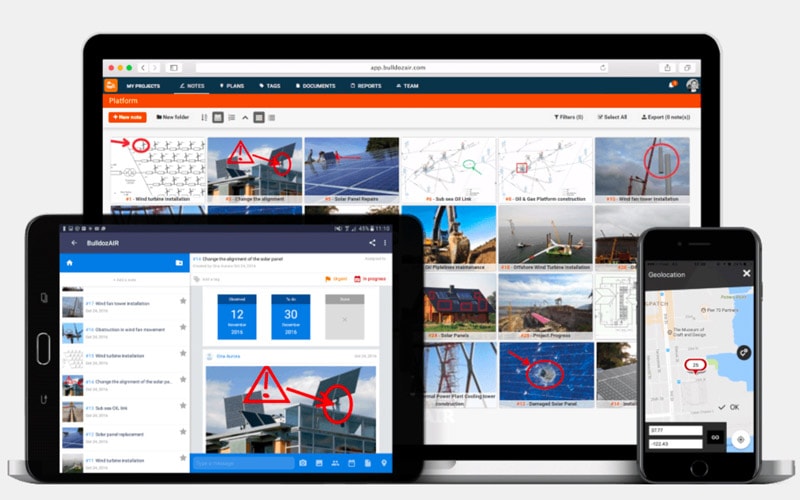 During the first edition in September 2016 which focused on energy efficiency, the event received double of its expected attendance, with the vast majority of the public recognizing its great success and expressing content over the experience.
The main organizers of this year's event are Cegelec, Vinci Facilities, and Getelec Energies, three important players in the construction and infrastructure industry in French Guiana. Other partners of the event also include GIRPI, Hitachi, AXIMUM, Legrand, Blachère, among others.
This edition of Innova'Tech will welcome many different brands bringing innovating solutions for buildings, maintenance, and urban equipment. Some of these are HITACHI's efficient and intelligent air conditioning solutions, Blachere's illuminating systems, among many other participants. Additionally, the event will also implement workshops presented by EGC and Cegelec on BIM presentations aimed at tertiary networks.

Innova'Tech creates great networking possibilities by bringing people linked to the construction industry to one platform, producing great opportunities for individuals and businesses to discover new solutions and exchange ideas. Local authorities such as City Hall's and Regional Government's officials along with nearly forty companies, from engineering consultants to architects, are expected to be present at Cayenne this 22nd of June to discover and explore all the types of new innovating solutions from the industry.
This year's tradeshow is already expected to be a great success, with a much larger 3rd edition being considered for 2019. If you happen to attend this promising event, don't forget to come and check out BulldozAIR or schedule a meeting at [email protected]. We hope you don't miss this great event!