Business France is a public-private establishment aimed at supporting businesses expand abroad. Every year, it helps over 10 000 SMEs and mid-size businesses grow thus, helping regional growth and boosting employment.
One of the efforts to accomplish its core mission is the institution of Impact, a ten-week program in San Francisco aimed at teaching and helping businesses deploy their operations in the U.S. The program focuses on educating startups on adoption of a marketing strategy, familiarizing with the American ecosystem, creating new business opportunities and raising capital.
To continue with its mission, Business France has also released a new third edition of success stories focusing on the theme of innovation in France. The publication also contains illustrations from artists such as Inkie, Gaëtan Heuzé, Jeremy Booth and so on, many of who have worked with brands such as Amazon, Les Echos, Uniqlo, among others.
The aim of this new publication is to broadcast the impact that each one of these innovations has had on their respective industries. This edition follows the previous releases: "France means innovation" and "Créative France, What If?" which mentioned famous brands such as Netatmo and Withings.
In the most recent edition of the series entitled "What If…? Startups re-imagining the world", BulldozAIR is proud to announce the feature of its success story among other 34 great examples of innovation in France with brands such as Blablacar, Sigfox, Criteo, Drivy and Devialet among others.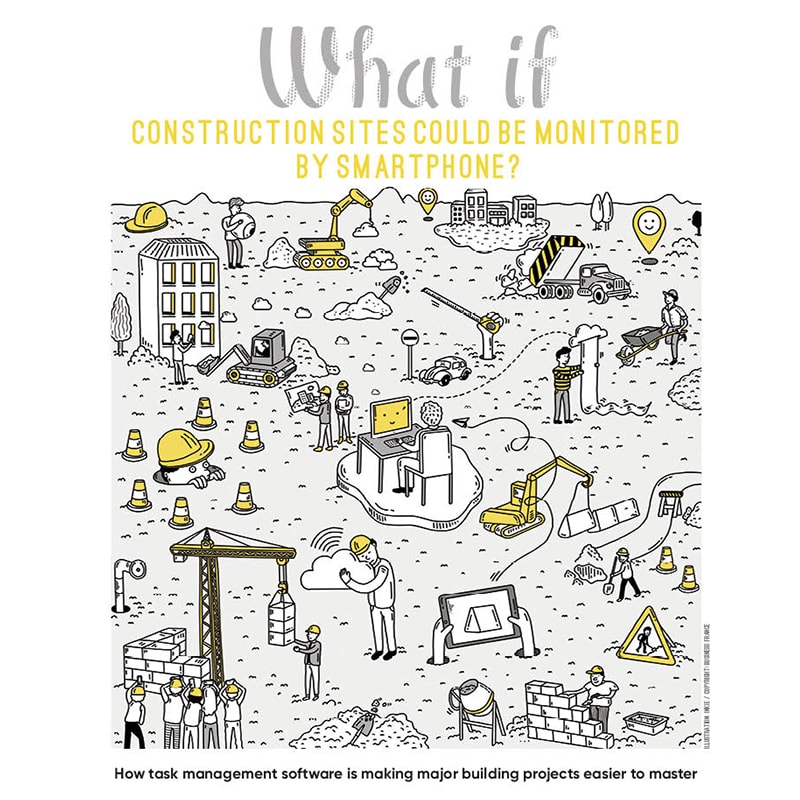 BulldozAIR's story is titled "What if – Construction sites could be monitored by smartphone?" and discusses the origins of the company, the insights that lead to our revolutionary solution and the contribution of BulldozAIR to the construction industry.
To read BulldozAIR's feature article in its entirety, please click here.