This past February 5th, BulldozAIR won the Laureate for EDF Nouveaux Business's call for projects on international nuclear decommissioning along with four other startups from very different industries. The laureates included e-novACT, an industrial IoT for safety, ISYmap, a mapping and measurements system, Pilgrim Technology, a drone industrial inspection initiative, and WiseBIM, an interoperable and open BIM platform. The winners were picked among 156 candidates and will be offered the opportunity to build a partnership with EDF Nouveaux Business' for its national and international projects in the area of nuclear power plant decommissioning. This award grants its laureates the opportunity to work together in an industrial partnership that will lead to a progressive deployment of the solution on a large scale.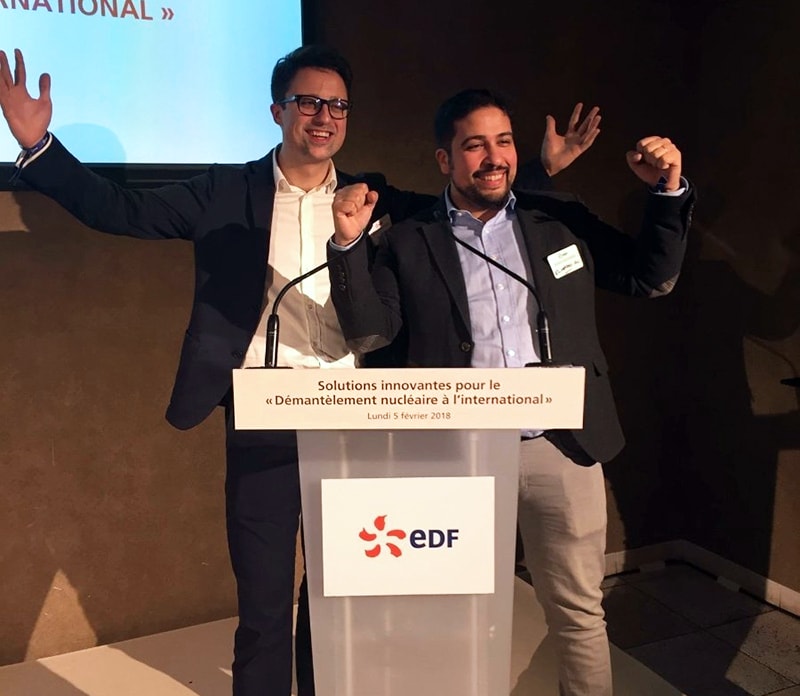 EDF's final goal is becoming a key global player in the area of nuclear decommissioning. This call for projects is only one of many EDF's initiatives to accelerate innovation in the group. The new Nouveaux Business branch is offering 40 million euros in investments to 10 startups and other internal entrepreneurial projects in only two years. Therefore, this contest ultimately aims to discover potential assets for the EDF Group to support their challenging ambitions of expanding their operations to new countries such as the UK, Germany, Italy, Sweden, and Japan.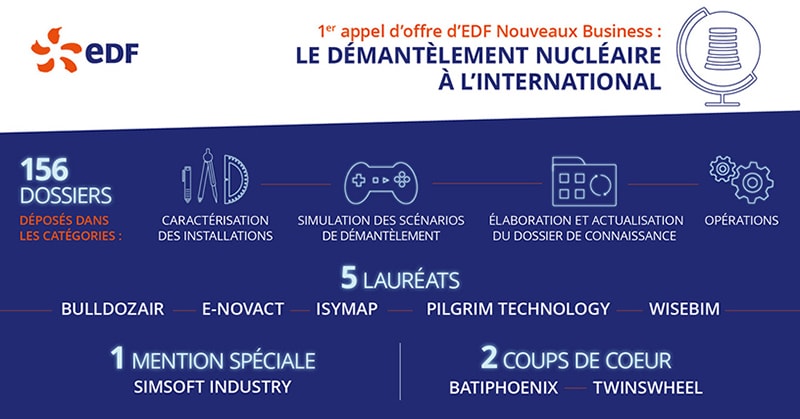 BulldozAIR is thankful to all members of EDF Nouveaux Business and EDF Innovation teams for providing us with this excellent opportunity to promote digitization in the sector. We hope to become a valuable asset for EDF and its future operations through the input of our extensive expertise in the construction industry to the area of nuclear decommissioning. BulldozAIR makes possible faster interventions on sites, remote work opportunities and a decrease in unnecessary trips to sites, thus reducing safety concerns and improving other vital aspects of the day-to-day activities of this industry.