This past Wednesday, July 4th, BulldozAIR had the pleasure to attend the first workshop of Cement Lab, a new community aimed to connect startups, large industrial companies and other businesses in the construction sector, as well as the academic world; all with the objective of boosting innovation and facilitating cooperation among them.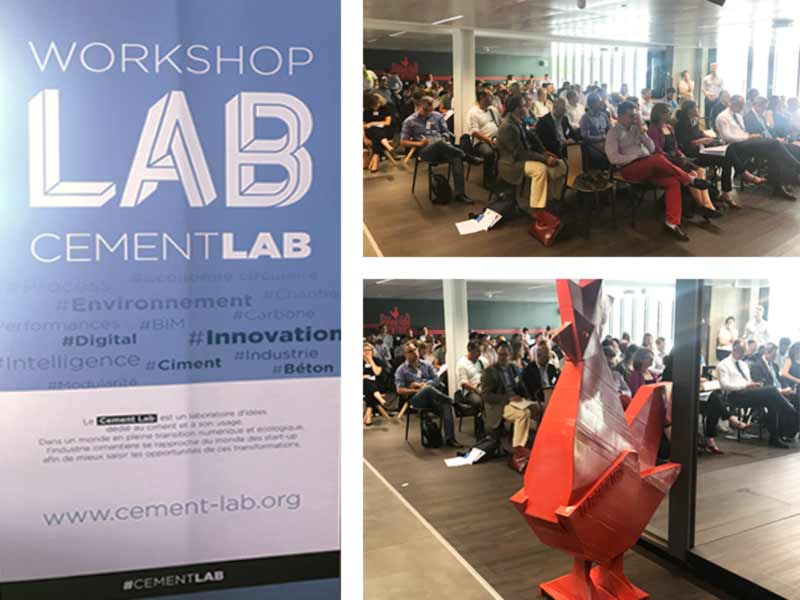 The responsible behind it is the French cement union (SFIC), which first announced the initiative this past January 18th, in an event that gathered nearly 200 professionals of the world of cement and construction. The event defined Cement Lab as a laboratory of ideas dedicated to cement and its uses.
According to Laury Barnes, director of research and development of Vicat, Cement Lab is an unprecedented attempt to ease collaboration and expand the vision of the cement industry. In addition, Bénédicte de Bonnechose, Managing Director of Lafarge France and president of the SFIC, also mentioned that the initiative will center around exploring and developing exchanges that promote opportunities for innovation.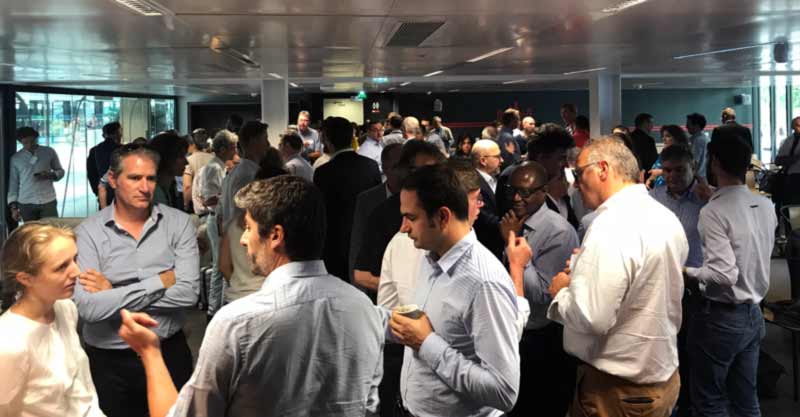 The first of the two annual workshops of Cement Lab took place in Station F, an emblematic location for architecture and cement, as well as the largest startup campus in the world. This first occasion gathered professionals such as cement manufacturers, precasters, quarry producers, ready-mix concrete producers as well as builders, promoters, architects, engineering and design offices and economists from companies such as CEMEX, HeidelbergCement, Eqiom, ESTP, LafargeHolcim, Vicat, and many others.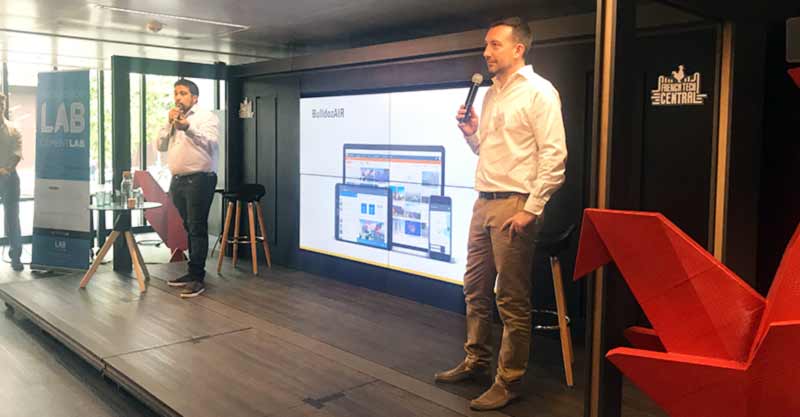 During this insightful gathering, eight startups presented their innovative solutions aimed at the cement and construction industry. Among them, we found BulldozAIR, the project management platform for construction projects that allows professionals to supervise their construction projects in real-time and from their office. Represented by CEO Ali El Hariri and Head of Partnerships Stephane Labrousse, BulldozAIR offered valuable insights on why innovation is essential for the development of the construction industry while demonstrating the outstanding advantages that digital tools can bring to the building sector.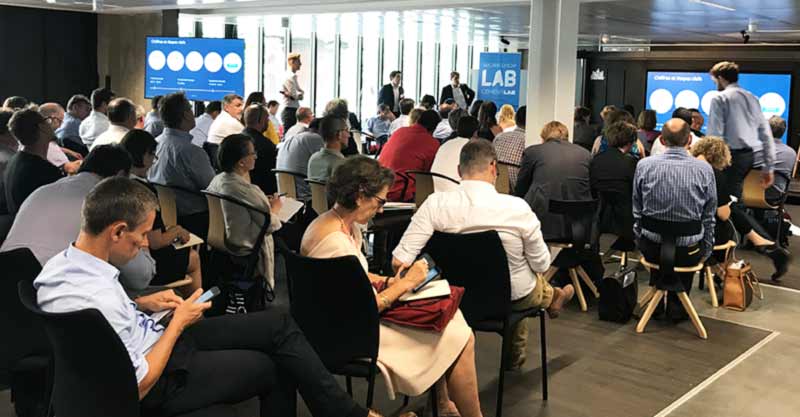 The other startups also included: EtNISI, which makes cladding materials composed of 80% recycled products; Basilisk, which has created a self-healing concrete able to repair cracks using bacteria; Dataswati, an AI solution able to enhance industrial processes such as those of cement production; Disruptive Technologies, a startup developing wireless sensors for all types of buildings; BIM My Project, which is developing an AR application to project digital models of structures in real size through a headgear; ECL Econet, a washing station capable of recovering and filtering sludge-laden water to then be processed to allow its reuse; and Strains, which offers a multitude of structural design and calculation solutions on a cloud platform.
This first workshop of Cement Lab offered an integral view of many current innovations happening in the building sector as well as creating a platform that allows professionals in the world of construction and cement to easily connect with new industry players and researchers interested in the sector. A new workshop is expected for mid-November, promising to be as insightful as this first edition.