BATIMAT, the most important trade show for the construction industry in Europe, comes back in 2017 at the Exhibition Centre of Villepinte at the north of Paris. From November 6th until the 10th, construction professionals from all over the world will, once again, meet for this key event and exchange views on the future of the industry.

This time, BATIMAT, along with INTERCLIMA+ELEC and IDÉOBAIN, will come together one more year for the "Mondial du Bâtiment" and discuss themes such as buildings of the future, sustainable constructions, energy and comfort in office buildings, among others. The event is divided in 7 universes that include: Structure & Envelope, Joinery & Closures, Workshop Machines & Machine Tools, Indoor & Outdoor Fittings, Worksite Equipment & Tools, Vehicles & Equipment, Digital & New Technologies and Professional services & Organizations.
BATIMAT offers an excellent opportunity to see all kinds of innovations in the building sector. It provides participants with the chance see and test new solutions and allows businesses to find suppliers and partners that can help the growth of their organizations.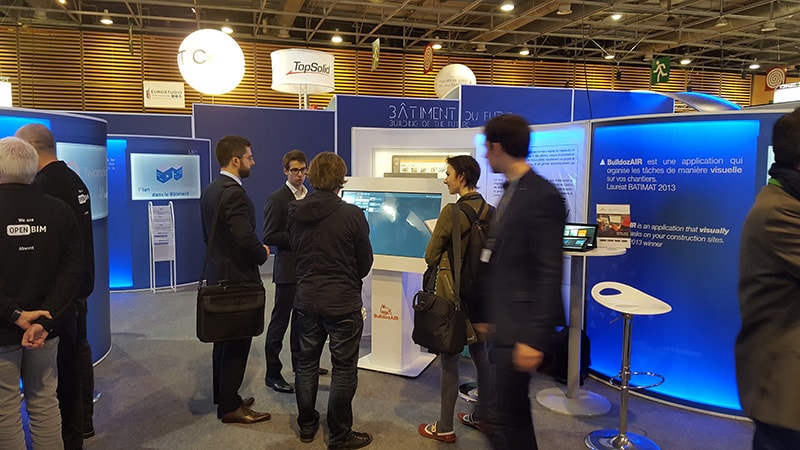 On Monday 6th, BulldozAIR will be present at this influential event for a third consecutive time thanks to ProBTP, the leading insurance group of the building and civil engineering sector. BulldozAIR has attended this distinguished trade show since 2013, year in which was awarded the BATIMAT Innovation Trophy for its innovative construction management solution for field crews.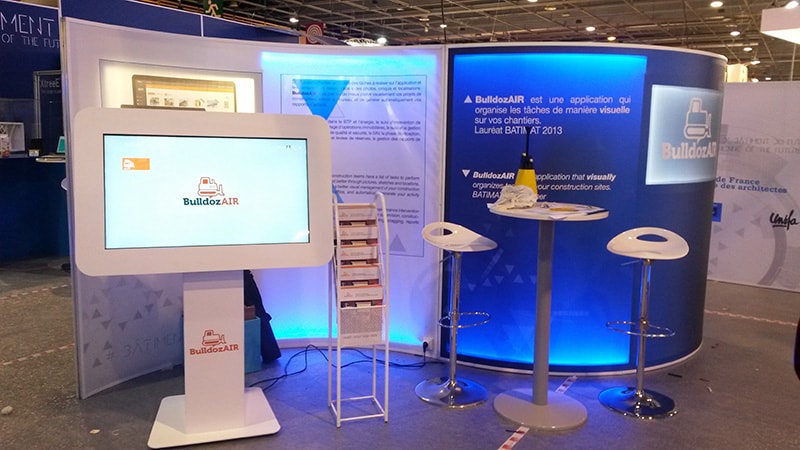 On 2015, BATIMAT had over 1700 expositors and gathered over 250 000 visitors. This year, the event continues to grow, expecting nearly 340 000 construction professionals. From artisans and architects to business owners and executives of the industry, this is genuinely an impossible-to-miss event for anyone interested in the construction industry.
If you are considering attending this prestigious event, come to say Hi and discover our excellent solution at the stand 22, Alley J in Hall 6, in the area of Professional services and Organizations. We can't wait to meet you!