Nowadays you may find a big number of blogs and websites that gives advise how to handle construction project which includes accounting, legal, technological solutions etc. Here we tried to select ten blogs where you can find latest construction news and technological innovations.
AEC Business is a blog of Aarni Heiskanen who has years of experience in construction industry and business management. In his blog you may find not only his personal posts but also articles and interviews with industry experts and leaders. In general, the blog is "for innovators and game-changers in the construction industry".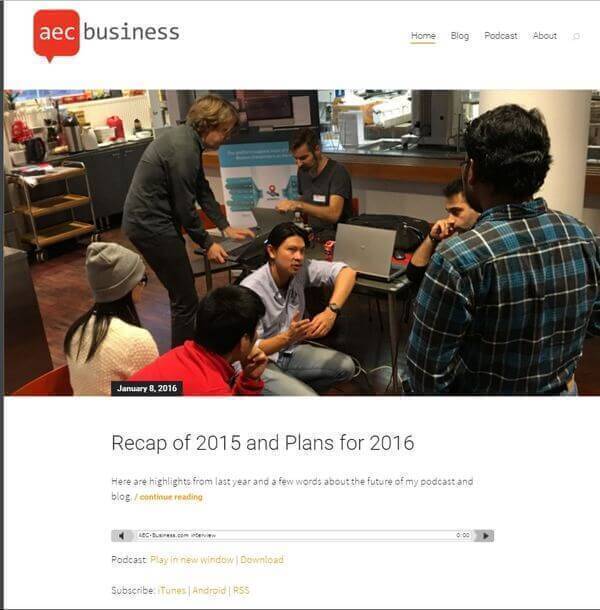 Carol Hagen is a construction software specialist and social media consultant for B2B and B2C. She is dedicated in helping construction industry to use best technologies in order to improve business processes. Her construction tech blog covers wide range of topics from construction accounting software to mobile applications and etc.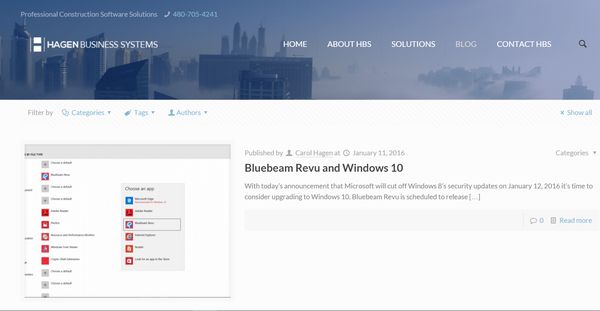 Conappguru is a blog about new technologies and applications for construction industry. Being self-taught construction technologist, Rob McKinney aims to educate about new applications and technologies for better construction project management.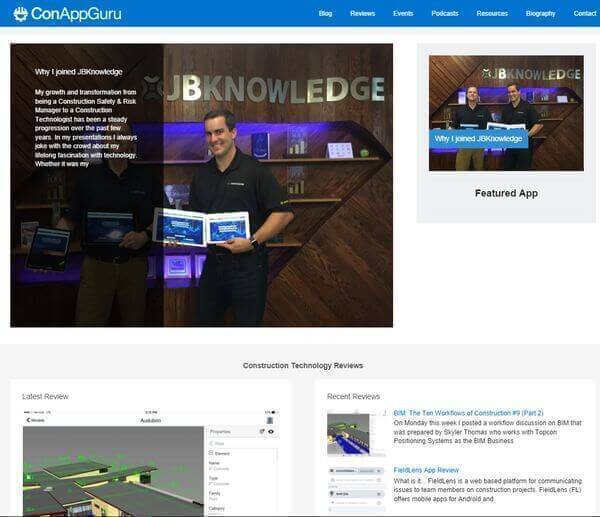 Constructech is a magazine where construction and technologies converge, here you can find latest construction news, reviews, opinions, profiles of construction companies on the leading edge of technology etc.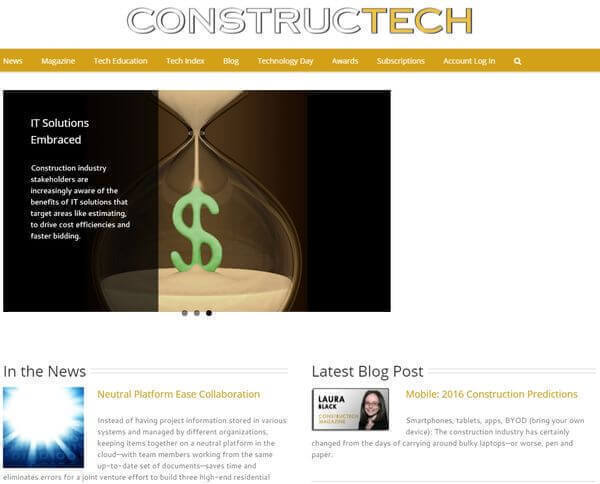 Construction Dive is website which covers latest construction news and provide thoughtful analysis in-depth features of different construction issues.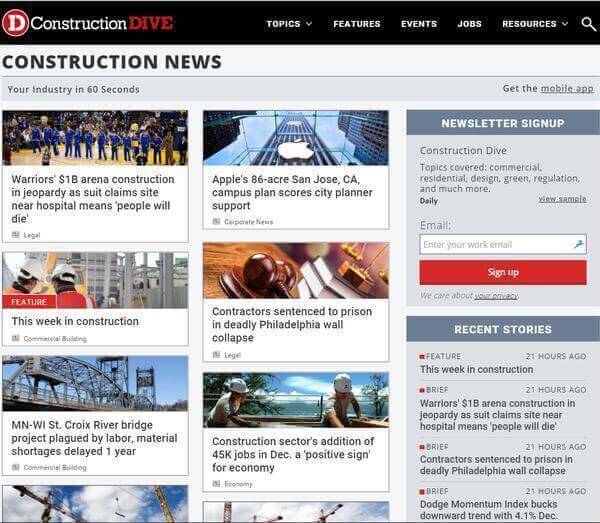 Construction informer Blog provides information related to construction and invited people of the industry to participate in "free spirit discussions about building structures and the things that make up the built environment".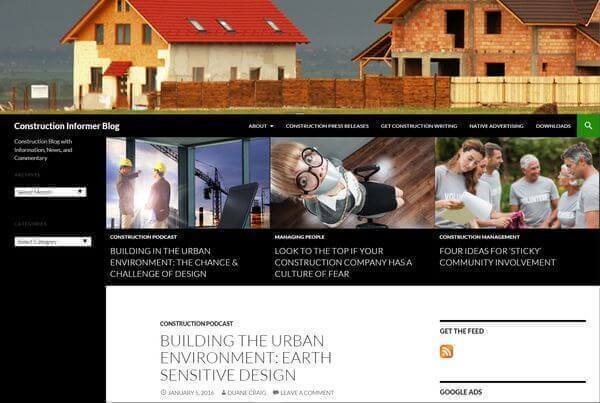 Extranet Evolution is Paul Wilkinson's blog, a UK PR and marketing professional, with a focus on construction collaboration technologies. This blog covers news and trends related to technology that helps with collaboration.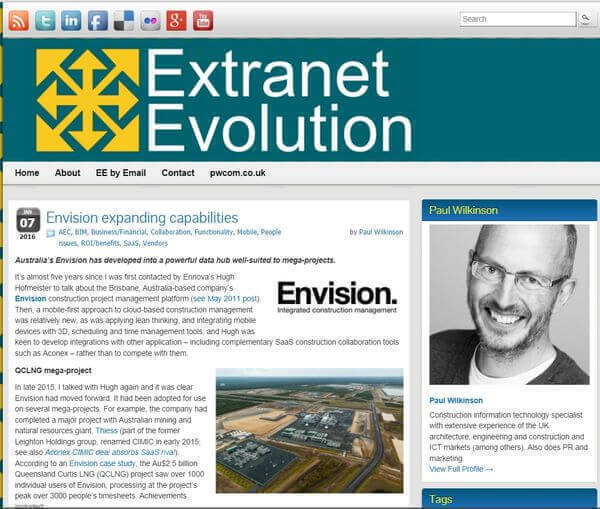 Jetson Green is a blog with a focus on sustainable homes, natural materials and green technologies that offers a new approach to the construction management. Here you can find construction tips and strategies on this new direction as well as examples of different sustainable projects.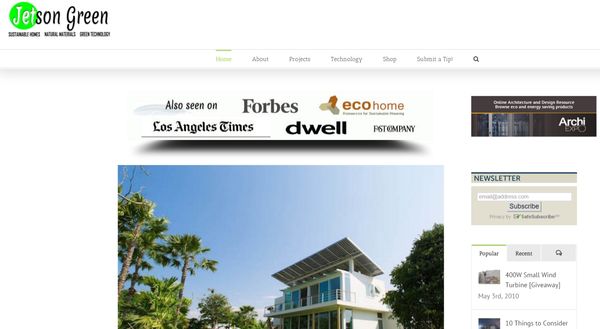 Smartbidnet Blog covers different technological issues such as new applications, cloud software and other construction technology news. Alongside with technological news you may find some informational topics as to how to plan your investment and a construction tech forecast.
Sourceable laid in magazine style covers different issues related to architecture, construction, design, engineering, property as well as technology.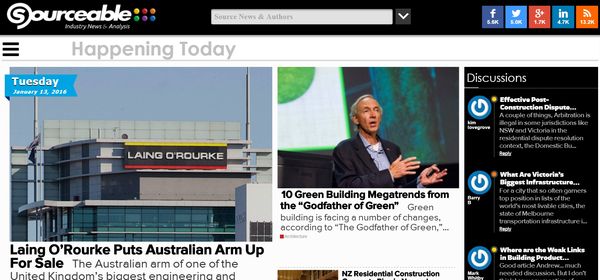 Do you have a list of construction and technology blogs? Let us know if we missed something.